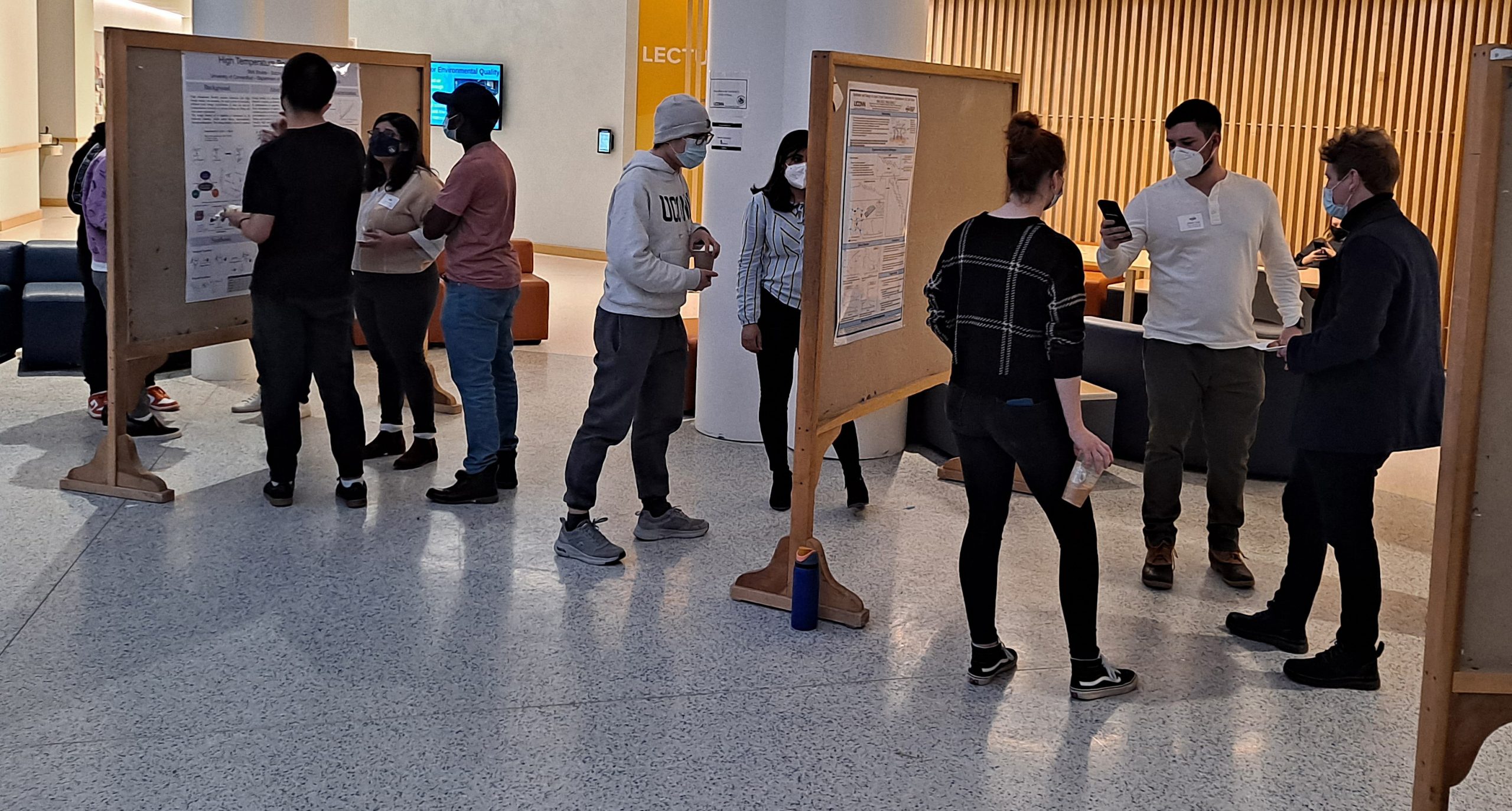 After two years of restrictions due to the COVID virus, the Polymer Program held its first in-person poster session since 2019. The event kicked off a 2-day open house for graduate student recruitment and also broke the long streak of virtual events.
Poster boards were dusted off and set up in the new Gant Complex Atrium, now called the "Light Court", with a new collection of posters. Faculty and students expressed much gratification for the escape from the cyber world and return to the tradition of in-person discussions. Despite the masks, the smiles could be seen and the joy of the event could be felt by all.
A few faculty and students passing through the area felt the magnetic pull of the science talk and enthusiastically joined the fun. The event included 15 posters from polymer research laboratories, more than two dozen students, five visiting prospective students, and faculty from four departments. While the times change and technology evolves, it will be difficult to replace the glory of a traditional poster session.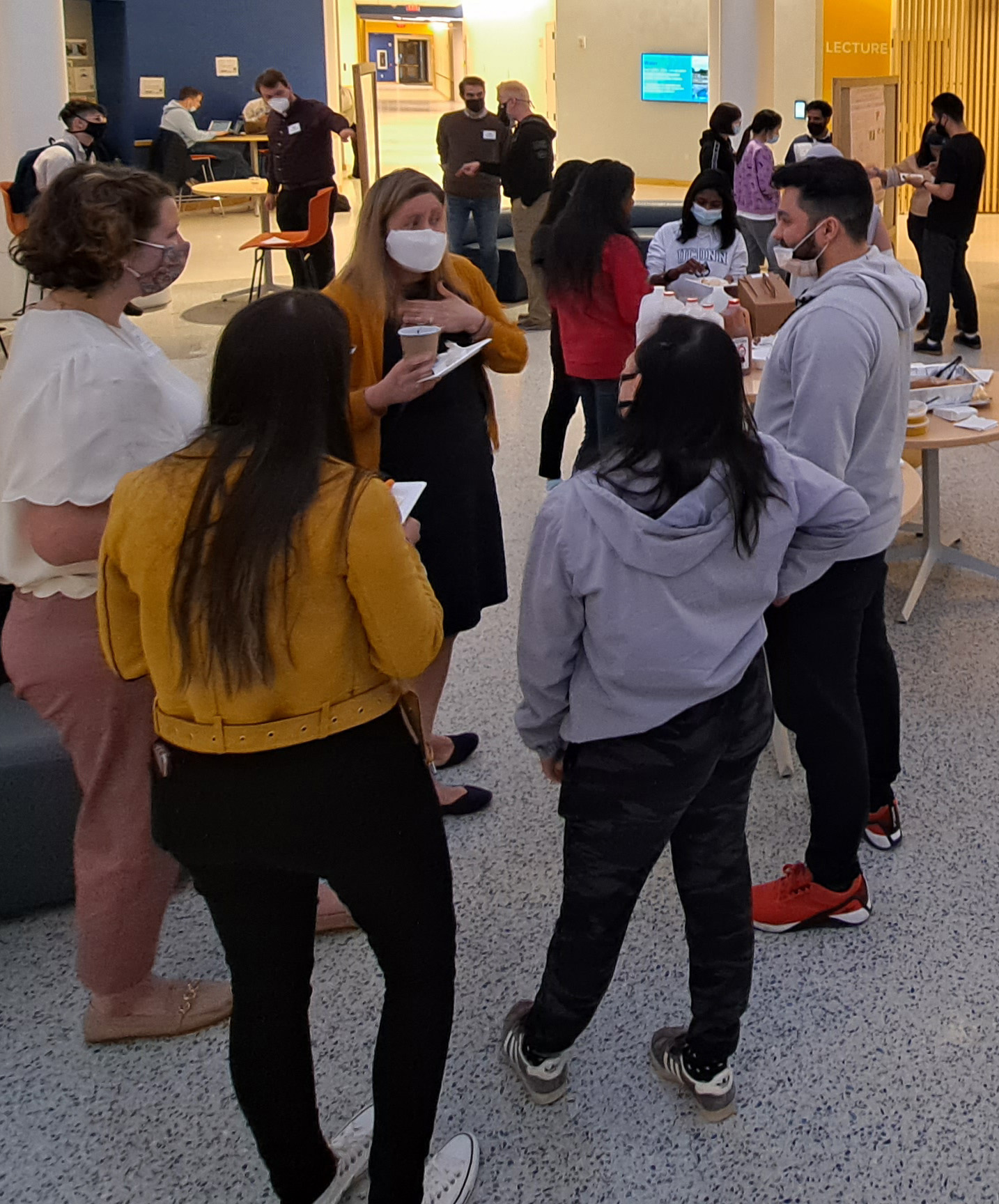 ---