Republished with permission of UConn Today
By Nan Cooper, SoE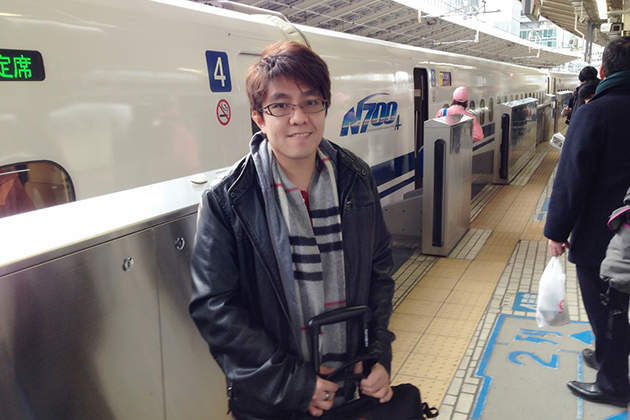 UConn researcher Anson Ma recently participated in a prestigious U.S.-Japan Young Scientist Exchange Program that enabled him to spend five days visiting top Japanese universities and research centers, where he presented his research on rheology and processing of nanofluids and met with fellow young researchers.The National Science Foundation (NSF) and the Ministry of Education, Culture, Sports, Science, & Technology in Japan (
MEXT
) initiated the science diplomacy-style exchange program in 2003 to foster collaborations among U.S. and Japanese researchers in strategic areas. Leading young Japanese academics visit U.S. universities and researchers, and U.S. academics reciprocate.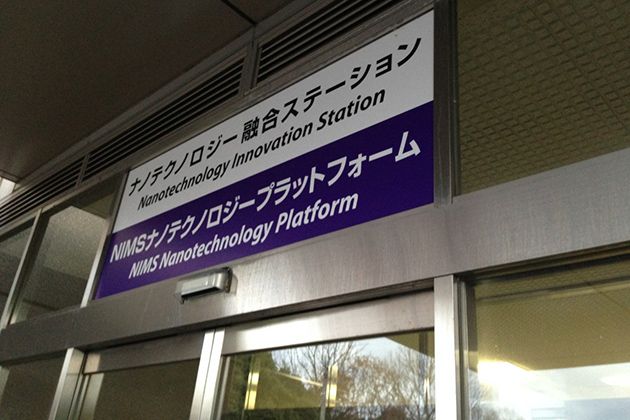 Ma, an assistant professor of chemical and biomolecular engineering, was nominated by a senior researcher for his contributions in understanding the flow behavior and processing of complex fluids for biomedical and energy applications. During day-long workshops from Dec. 9 to 13, Ma and his fellow U.S. and Japanese scientists delivered and attended presentations, toured laboratories, and discussed avenues for collaboration.The group visited the National Institute for Materials Science, including laboratories associated with the institute's nanotechnology platform; the University of Tokyo; Osaka University; and Kyoto University. Among the technology highlights that particularly impressed Ma was the remarkable ultra-high voltage Hitachi electron microscope housed at Osaka University, which is more than 13 meters high.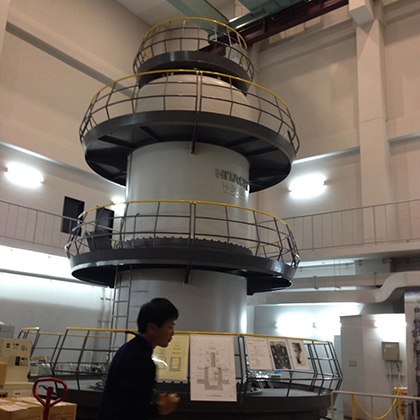 The delegates also enjoyed one day of sightseeing, when they took the high-speed Shinkansen train (also known as the 'bullet train') from Tokyo to Kyoto for a tour of the 17th-century Kodaiji Temple.
The research trip was organized and led by Alexander Revzin, currently a program director in the Biosensing Division at the National Science Foundation and a University of California-Davis professor, and Dino Di Carlo, associate professor of bioengineering at UCLA.
"The goal is to unveil areas of mutual interest and to build collaborative research bridges in transformative research arenas," says Di Carlo.
Professor Hidetoshi Kotera, executive vice-president of Kyoto University for external strategy, knowledge, and technology transfer and innovation, speaks about current research activities and future plans for the university.The exchange program focuses on bio-nano-micro technologies, and while the themes have remained constant since 2003, the application areas – for example, manufacturing, sensing, and energy – of the visits vary from year to year. When Japanese delegates come to the U.S., they visit various different U.S. universities during their exchange tours; in recent years, these have included UCLA, Caltech, MIT, Harvard, Northwestern, and the University of North Carolina.
Ma says the experience was extremely worthwhile, noting that he met potential collaborators among the U.S. delegates as well as among the Japanese faculty. He found the work of three Japanese researchers particularly compelling. One is involved in biomechanics research focusing on the motion of cells, and another is developing a bioadhesive for creating 3-D tissue using cells as building blocks – "just like playing with Lego blocks," says Ma. A third is developing advanced biomimetic materials.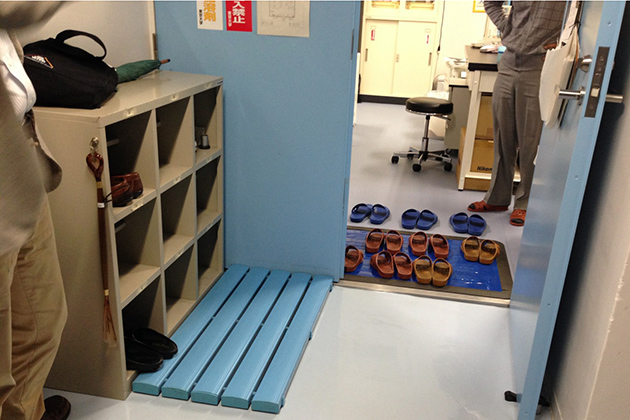 Ma was also impressed with the laboratories and cleanroom facilities, which he says were organized and efficient. However, he was surprised to find that in Japanese laboratories, as in living spaces, scientists must don slippers before entering research spaces – a custom that is forbidden in U.S. labs.