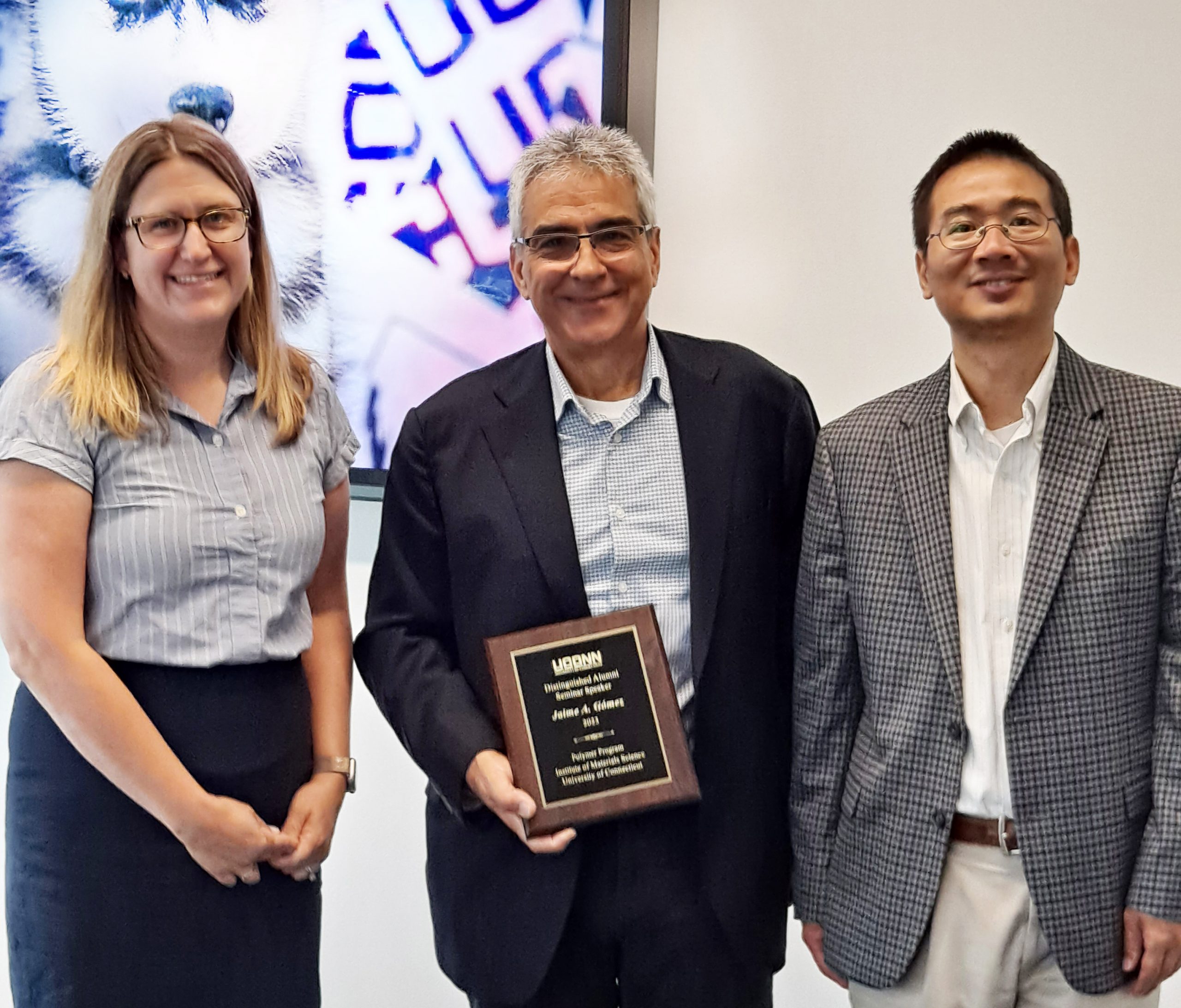 The polymer program honored Dr. Jaime A. Gómez as the 2023 Distinguished Alumni.

Dr. Gomez completed his Polymer Ph.D. at UConn in 1989 before beginning his career as a scientist and organizational leader.  He has had a successful career including both research and leadership roles.  On Friday, September 8, he opened the fall 2023 Polymer Seminar series with his talk titled, "Unexpected Challenges in the Life of a Polymer Scientist". The talk included stories of research, product development, and exploring various real world challenges during his 30-year career as a polymer scientist. The theme of his presentation is that scientists build a foundation of knowledge and skills during their academic career, but face new and unexplored fields in the industrial setting.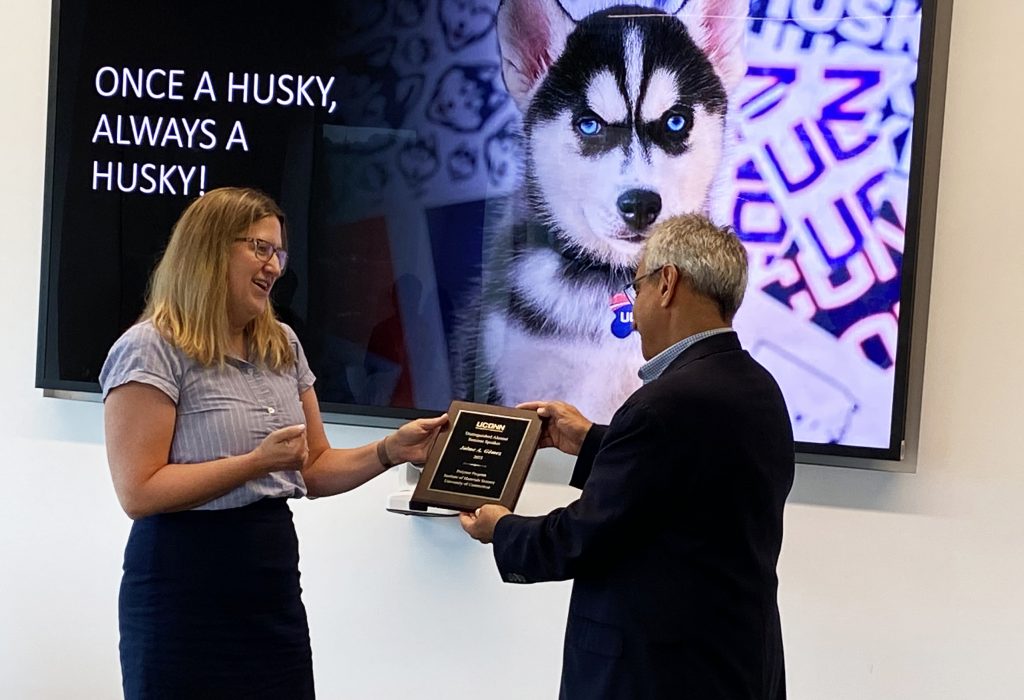 Dr. Gómez received a BS in Chemical Engineering from Universidad Pontificia Bolivariana in Colombia, an MS in Organic Chemistry from Wichita State University, Kansas, and a Ph.D. in Polymer Science from the University of Connecticut. In addition to his scientific education, Dr. Gómez received an MBA from New York University (Stern School of Business) with concentration in International Business, Finance & Marketing. Dr. Gómez has 30-years of industry experience that includes plastics, specialty chemicals, and materials handling—industries where he has conducted basic and applied research, evaluation and acquisitions of technologies and companies, international business development, and corporate strategic planning. Gómez is currently President & CEO of Equitech, a company dedicated to the in-line measurement of chemical concentration, and color and film thickness for a myriad of industries.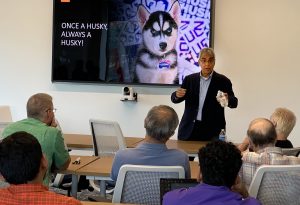 Dr. Gómez has been an active member and leader of the Society of Plastics Engineers (SPE) for the past 35 years. He joined the Society ofPlastics Engineers in 1987 while pursuing his Polymer Ph.D. here at the UConn, serving as the SPE's Student Chapter President for two terms. He also served as a member of SPE's Extrusion Division Board of Directors for six years and helped establish the Next Generation Advisory Board (NGAB). Dr. Gómez has been a member of SPE's Board of Directors since 2013 and has served as SPE's Secretary, Treasurer, VP Marketing & Communications, VP Events, and President-Elect. He received SPE's President's Cup in 2014 and the Excellence in Mentoring Award in 2017. He also invented and directed The Plastics Race™, an event that promotes networking and knowledge exchange between SPE members. Gómez was named President of SPE for the 2020-2021 term.
---