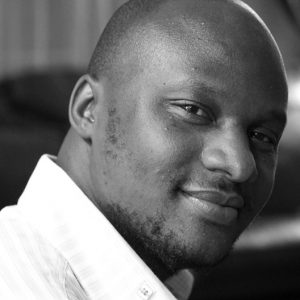 Dr. Stephen Ekatan completed his final dissertation, Material Properties of Complex Synthetic Macromolecules Containing Secondary Structures, in January 2021 under the advisement of Professor of Chemistry Dr. Yao Lin.
As a researcher who values the application of science, and desires to make positive contributions during his career, Dr. Ekatan has accepted a position with Nel Hydrogen, a global, dedicated hydrogen company, delivering optimal solutions to produce, store and distribute hydrogen from renewable energy. In his new role as process engineer at Nel Hydrogen, Stephen will focus on the development of coating technologies for membrane electrode assemblies used in water electrolysis to generate hydrogen.
Reflecting on his time in the IMS Polymer Program, Steve says that one of the most important skills he has developed is the ability to look at the "big picture" and examine how various areas of research intertwine, leading to new achievements in science and industry.
---