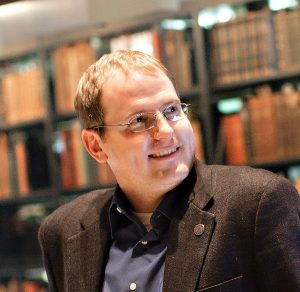 Dr. Jeffrey R. McCutcheon, Professor and Executive Director, Fraunhofer USA Center for Energy Innovation; Al Geib Professor of Environmental Engineering Research and Education, UConn School of Engineering has been announced as an inductee in the Connecticut Academy of Science and Engineering (CASE) for 2021.
Dr. McCutcheon joined UConn in 2008, after receiving his Ph.D. from Yale University in 2007. He was selected to receive the Dupont Young Professor award in 2013, one of only 14 professors worldwide to receive the honor. In 2019, as an internationally recognized expert in membrane technologies for sustainable water and energy production, Dr. McCutcheon was chosen to lead UConn's participation in the National Alliance for Water Innovation (NAWI), a research consortium awarded a five-year, $100-million Energy-Water Desalination Hub to address water security issues in the United States.
In 2020, McCutcheon lead a team developing a prototype of an emergency ventilator that could be produced by Connecticut manufacturers to help ease anticipated shortage of the devices as the novel coronavirus continued to spread across the state.
Election to the Academy is based on the applicant's scientific and engineering distinctions, achieved through significant contributions in the form of publications, patents, outstanding leadership, and other factors.
New inductees are scheduled to be honored at the Academy's 46th Annual Meeting that will be held virtually on May 27, 2021
---