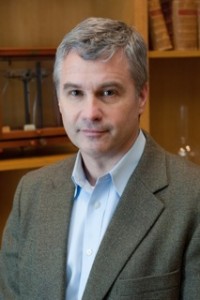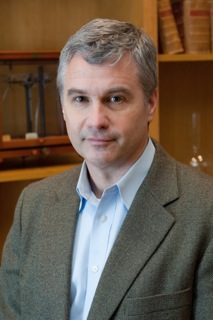 The Polymer Program of the Institute of Materials Science was recently mentioned in Chemical & Engineering News (C&EN), a weekly magazine published by the American Chemical Society, for research concerning graphene foam materials. The article highlights the work of polymer chemist Dr. Douglas H. Adamson (IMS/CHEM), polymer physicist Dr. Andrey Dobrynin (IMS/PHYS), and graduate student Steven J Woltornist (IMS/CHEM), and their revolutionary approach to creating new materials based on the strong attraction of pristine (not oxidized) graphene to high-energy oil and water interfaces. In the past, graphene's applications have been severely limited due to its insolubility in water and other common organic solvents. To fix this problem, researchers had either relied on chemically altered graphene, which is expensive and ultimately has inferior properties, or extensive mechanical treatments that led to tearing the graphene sheets apart. Instead of viewing graphene's insolubility as a limitation, the team exploited it by using it to stabilize the high-energy interfaces found in water in oil emulsions. Overlapping pristine graphene sheets at the water/oil interface lead to a local thermodynamic minimum, resulting in stable water in oil emulsions with the water droplets lined with thin layers of graphene. Using a monomer with dissolved initiator as the oil phase, leads to the formation of polymer in the continuous phase, after gentle heating. When the water is removed, a rigid foam remains, which is strong, conductive, and light-weight. These foams and can be used as building materials, ultracapacitor electrodes, conductive catalyst supports, and filters.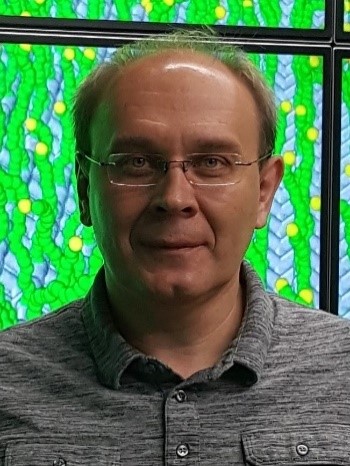 Dr. Douglas Adamson joined UConn in August 2008 as an Associate Professor in the Polymer Program and received his Ph.D. from the University of Southern California in 1991. His research focuses on polymer synthesis for use in self-assembly as well as using graphene and other two-dimensional sheet like materials for composites.
Dr. Andrey Dobrynin joined UConn in 2001, earned his Ph.D. from the Moscow Institute of Physics and Technology in 1991 and is a professor in the Polymer Program. His research focuses on computational approaches to polymeric materials and polymer based nanocomposites.
Steven J Woltornist joined UConn in January 2012 as a teaching assistant for general chemistry, while pursuing a Ph.D. in polymer chemistry. In May 2013, he joined the Adamson research group. His research specializes in the discovery and development of graphene-based materials.
---